Unique Gifts for Artists and Art-Inspired Gift Ideas
As I write this, I'm hoping that the upcoming holidays will bring you warm thoughts, memories, and good feelings all around. I'll be the first to admit that while I try to maintain a balance of minimalism and conscious spending, a little shoptherapy does one good sometimes! With the holiday season approaching, gift giving is top of mind – but of course, we won't judge if you decide to put these on your wish-list or even buy any of these art-inspired gifts for yourself! 😉
1. "Art is Life" Bracelet
2. "Weekend Forecast" T-Shirt for Artists
3. Frame a Painting
4. Give a Magazine Subscription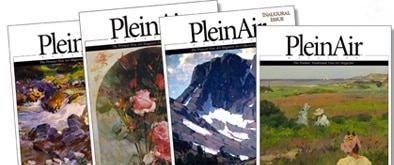 5. Wood and Leather Artist's Palette
6. Paint Brush Cleaner
7. Utrecht Artists' Oil Colors
8. Paint by Note Value Specs for Artists
9. "Reasonably Fine Artist" Hoodie
10. Easel Brush Clip
11. Claessens Belgium Linen Panels
12. Just for fun! "Fo Sheezle My Easel" T-Shirt
13. Gallery-Quality Lighting for Art
14. Oil Paint Set from Jack Richeson Fine Art Materials
15. Handmade Pencil Case
16. Raymar Panels
Plus More Gifts for Artists, Such As…
17. Paint Brushes
18. Books for Artists
19. Art Video Workshops on How to Draw and/or Paint
Bonus! Keep your eyes open at StreamlineArtVideo.com for special Black Friday deals!
20. The Gift of Authentic Art
21. And If You've Been REALLY Good This Year…
While some of the items above are from our paid sponsors, our editorial team believes that all of these will make wonderful gifts for artists. Do you have a favorite art-inspired gift that others should know about? Share it with us in the comments below!